Dear users of the VkurSe service, we have the long-awaited news for you!
New My Server Feature
By popular demand, we have implemented data transfer to your server!
The service can be used for integration with your internal accounting systems, as well as simply for backing up data to your server.
The cost of the service (at the given time) is $ 20 per month.
At the end of the subscription, the service ceases to work and immediately resumes after activation of the subscription.
What includes the function "My server"
The service includes periodic uploads using the SFTP protocol (in the future the list will be expanded) data from phones by your login to your service.
In test mode, unloading will be carried out at intervals of 1 minute + unloading time, which depends on many factors (stability of the recipient's Internet connection, bandwidth of communication channels, etc.).
Order and settings of the My Server function are available in the cabinet settings: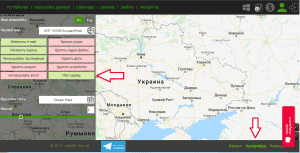 When you click on the "My Server" button, a form will appear in which you can enter data, configure and pay for this service.
Attention! Payment for the service is possible only from the account on the Balance. That is, you must first replenish the account, and then activate the "My Server" function.
We are glad that you are with us!