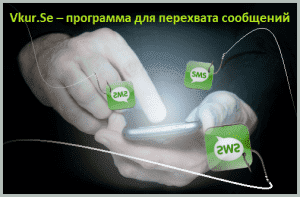 Programs for intercepting messages became relevant and in demand as soon as the Internet entered our privacy. It's no secret that the distinction between the real world and the virtual one has long been erased, that virtual acquaintances become full-fledged relationships, and friendly correspondence quite often develops into something more serious. Today, almost every person on their mobile phone, tablet, laptop or PC has at least one "dialer", and social networks have a personal page, and maybe not one. Hence the desire to control your husband, wife or children, read their messages to be aware of their correspondence.
How does it work?
The Vkur.Se program is a full-fledged spy program that will allow you to monitor the activities of the owner of the phone on which the program is installed, to know its location, take screenshots at certain intervals, record telephone conversations, remotely start microphone recording, save photos and videos, block certain applications and much more (the "Features" tab), and also allows you to intercept:
SMS messages;
Whatsapp messages
VK messages;
Odnoklassniki messages;
Viber messages
and more than 10 instant messengers and social networks.
SMS messages appeared a long time ago when the Internet was not so widespread yet. They were used by almost everyone who had a personal mobile phone. And even then, people wondered how to read other people's messages, but then only special services had such an opportunity. Now, any novice user can intercept SMS messages over the Internet.
How to install?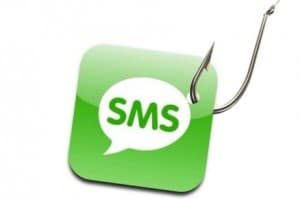 It is installed directly in the system folder, when the mode is on, it does not appear in any way, it has an invisible icon in the form of a standard green robot and does not affect the operation of other applications in any way, so it is almost impossible to detect. In addition, we give the opportunity after registration for free once to assign her any name at your discretion.
In order to start intercepting SMS messages you only need download and install it on the phone of the person whose messages you would like to see.
We recommend reading "What is SMS interception on Android".
How to read correspondence?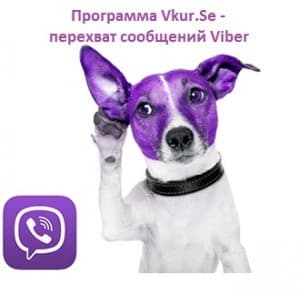 Vider appeared recently and is considered a young messenger, but it very quickly became one of the favorite chats among Internet users. Such messengers can significantly reduce communication costs, as they have voice messages and the ability to call their interlocutor, as well as send photos, videos and send text messages without any restrictions. And if there are text messages, then of course there will immediately be people who want to read them without the knowledge of the owner. A real opportunity to intercept messages in Viber appeared almost immediately, as the messenger itself began to work.
After our application is installed on the phone of the "suspect", you can read even those messages that he / she will delete (if the program is already running at that moment). In order for the program to start working, you need to do the following:
download and install the program Vkur.sе;
enter the "Content" tab and select the desired phone from the list;
click on the "Viber" button;
select the desired dialogue and date;
read correspondence or save information.
All information will be saved in two formats: ".xls" (Excel) or ".txt" (Word / Notepad).
We recommend reading "How to intercept other people's messages Viber".
What else can you do?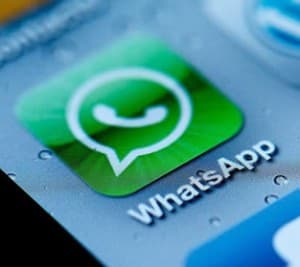 Our program can also intercept Whatsapp messages and you can:
keep abreast of all correspondence;
listen to voice messages;
receive a detailed call description;
see who is in the contacts, their names and phone numbers;
Know when a WhatsApp message arrived (exact date)
intercept photos, videos and audio recordings that are sent from this phone and which are received on it;
receive all contacts.
We recommend reading "WhatsApp spy phone description of work"
You will also be aware of the correspondence that your relatives and friends keep in other chat rooms (more than 10 social networks and instant messengers). You will be able to take screenshots (screenshots) after the time you set and transfer these images to your e-mail. So it will be possible to track which photos your spouse, spouse or child receives, and what he is currently reading.
Our message interception program works for free during the test period specifically, so that during this time all its potential will be revealed to you, all its capabilities will appear, and you would be able to appreciate it. Then you will need to either subscribe to our website (prices can be found on the tab "Payment").
Do you have any questions? Write to our online consultants!