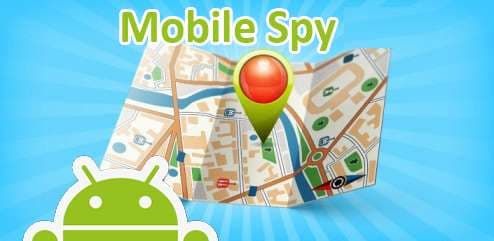 Today on the Internet you can find many different programs for tracking your phone, which run on the Android platform. But are they effective? That's the question. The main advantage of all programs is that they are easy and simple to install on a mobile phone. You can track the phone using a computer via e-mail, which receives all the information from the phone. Also, all applications work only in stealth mode, and it will be very difficult to detect them on your mobile. Let's review the five most popular spyware programs you can find on the Internet:
Cell Phone Spy PRO
Talklog
Trackview
FlexiSpy
Talklog
Let's start with the Talklog app. The program has the following features:
call log. You will receive a full report on all calls to your email inbox;
audio recording of telephone conversations. Each conversation can be recorded and then stored on the server;
receive SMS messages. You can intercept all messages from the phone;
Phone location
web browser. You can receive history from the Internet browser;
applications. Talklog can also keep a record and monitor applications on the phone;
audio control. The program allows you to turn on the microphone on the phone.
This is the whole list of features of the program for tracking Talklog phone. Not much, is it?
Cell Phone Spy PRO
The Cell Phone Spy PRO + program is mainly aimed at convicting a loved one of treason. It works almost the same as all other spyware programs. But it is worth noting that the effectiveness of this program may be at risk, because during startup it requires a password and thus can be easily removed from your mobile phone. Despite this, Cell Phone Spy PRO + will determine the location of the phone, its calls and messages.
Trackview
TrackView spy software is able to track the location of a mobile phone, view messages and listen to calls, listen to ambient sound, and watch a picture from a camera. This program is perfect for tracking a child's phone. The only negative is that the application's functionality is small, so if you need a program with wide functionality, then it's best for you to install another mobile spy.
FlexiSpy
Stand out among the first three described programs, the FlexiSpy application. This application has many more features than the first three. All data will be sent to your personal account on the site. In addition to all the known features of any mobile spy, FlexiSpy can also crack a screen lock password, passwords for email accounts and applications. In addition, you will receive notifications of visits to the phone's owner of prohibited places. But it is worth noting that none of the above mobile spy guarantees the safety of information from third parties.
VkurSe Service
The VkurSe service, not only guarantees the safety of all transmitted data from third parties, but also has a huge list of features. Such as:
interception of messages from popular instant messengers (WhatsApp, Facebook, Viber, Classmates, etc.);

also SMS interception;

call recording;

recording environment by time;

creating screenshots of the screen by time;
control the phone using special commands;

and many other useful features.
You just look at the whole list. opportunities programs. Such a wide functionality does not have any program that monitors the phone. That is why most users choose our mobile spy VkurSe. The program was created not only to determine the location of the phone, but first of all, it is one of the methods of parental control, as well as protecting phone data from theft, increasing employee productivity, finding a device in case of loss, and much more. See for yourself by downloading application on the phone of the person for whom control is necessary.
With our service you will always be up to date with everything that happens with a mobile phone and its owner!
Do you have any questions? Write to our online consultants!