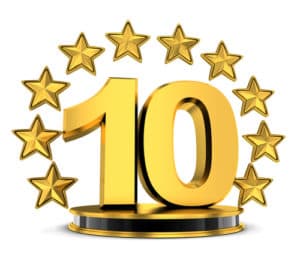 Review of the best spyware for 2019 - 2020 for the Android phone. To date, several dozens of different spyware programs for surveillance have been recorded, but the following are firmly included in the top 10:
10th place - Cell Tracker
9th place - MobileTool
8th place - NewSpy
7th place - Mobile-Spy
6th place - Cell Phone Spy PRO
5th place - TrackView
4th place - Android Monitor
3rd place - FlexiSpy
2nd place - Talklog
1st place - VkurSe
1st place - VkurSe spy program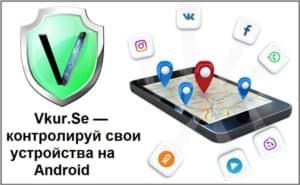 Vkurse Is a multifunctional Android phone tracking program, ranked 1st in the list of "Best spyware for Android 2020". Download the program for free can be from the official site. One of the huge advantages of the service can be noted - its round-the-clock technical support, specialists are always ready to help their clients in solving problems. And also affordable Installation Guide in pictures in Russian. and Video instruction.
Without root rights, you can receive: recording of telephone conversations, SMS messages, location, contents of the internal folders of the phone, download the photos stored there, see the list of contacts, take photos from the camera and record the environment remotely.
Without root rights, the functionality of VkurSe is really simply huge - these are screenshots (at least every 5 seconds), this is intercepting the keyboard, this is remote control of the phone and recording voice messages from WhatsApp and Telegram. In addition, the spyware without root rights will record calls from WhatsApp, Viber, Telegram and Imo. The full list of functions can be viewed in the tab Capabilities. Payment is made for 1 account (personal account) to which you can attach up to 10 devices at a time.
Details on how to install the VkurSe application on an Android-controlled phone can be found in the article "How to install the VkurSe app correctly».
10th place - Cell Tracker spy program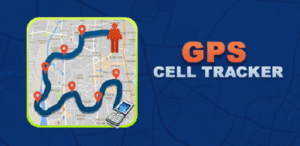 Cell tracker - a free spy program on an Android phone, will help monitor the movement of the phone on which it is installed. The location of the phone is displayed on the map in red sections, when clicked, full information is displayed. Also, movements can be tracked in the form of points, such as a list where coordinates and time are indicated.
On the Track tracker, the reviews on the Internet are the most flattering and it is in good standing with its users - it is installed quickly, clearly determines the location (the spread can be only a few meters), and most importantly, this spyware program is installed on your phone for free and works for free. You can download the link to the Cell tracker application on Android from the site. On the iPhone, she does not work. And all the software provided in this top work exclusively with Andriod.
9th place - Cell Phone Spy PRO program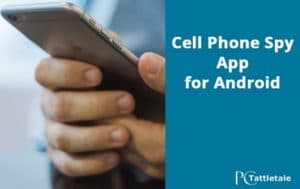 Cell Phone Spy PRO - A free Android phone tracking program, has standard spyware functionality, i.e. can record calls, intercept SMS messages and determine the location of the phone. But, everyone knows that rarely anyone uses regular SMS messages and many users have "moved" to chat rooms of social networks and instant messengers. However, this interception is not available for this application. For those who just want to listen to phone calls - this program will be a great helper.
On Cell Phone Spy PRO, the reviews are good, because it installs quickly, works well, and even for free. Takes 9th place in the ranking of "10 of the best spyware programs in 2020."
8th place - Mobile-Spy program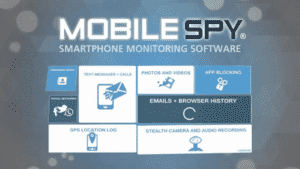 Mobile spy - a spy program for a mobile phone, has standard functionality (calls, SMS messages, recording environment and determining location), as well as remote blocking and installation of applications. It cannot intercept text messages from social networks.
There are good reviews on Mobile-Spy; it is a fairly reliable and inexpensive utility. The Mobile-Spy application itself can be downloaded on their official website, then you will need to install it on a controlled telephone, and all the data will come to your account on the website, which will open after registration. Due to the fact that Mobile-Spy, although it has little functionality, but it is reliable, it falls into the top 10 best spyware programs of 2020 and takes 8th place.
7th place - NewSpy Mobile program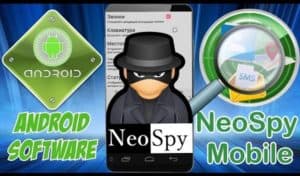 NewSpy Mobile - Spyware program for Android, simple and quite effective, but with limited functionality. With it, you can see the location, a list of incoming and outgoing phone calls, typed text on the keyboard and photos stored on this device, and you can also read SMS messages. If you install NewSpy through Google Play, then it will be visible in the "My Applications" list and it will be deleted as normal installed applications on the phone. If you need hidden surveillance, then NewSpy needs to be downloaded from their official site and hidden after installation.
On NewSpy, reviews in most cases are good, the only thing that does not please in this program is that it is quite easily "calculated" on a smartphone and even a child can delete it. Therefore, due to its small functionality and easy removal from the controlled telephone, NewSpy Mobile takes 7th place.
6th place - TrackView program in Russian
Trackview - A spy camera with the ability to determine location. In addition to standard functions, it has a unique opportunity - to remotely turn on a camera that transmits data online. Such hidden surveillance through the phone will allow you to see everything that is happening around - this is a great program for observing a child. However, her possibilities end there.
TrackView can be downloaded on their website, the application is hidden after installation. The reviews on the TrackView app are good, it works properly, but due to its rather meager functionality, it gets to 6th place in the top ten spyware programs of 2020.
5th place - MobileTool official service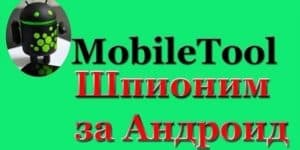 MobileTool - a program for remote access from a computer to the phone on which it must be installed. Great functionality, divided into one that is available without root rights and which is available with root rights. A huge list of social networks and instant messengers from which interception of correspondence is possible. Mobile Tool can be downloaded on the website. The Mobile Tool will work for free, either 2 or 3 days (it's not entirely clear with this) - a demo version is issued to check the software's operation.
The reviews on the Mobile Tool are not very good, many complain about the instability of the application and the untimely data transfer, as well as the fact that often there is no synchronization and that the prices are high ($ 0,5 per day). That is why this software is only on the 5th place in the ranking of "The Best Spyware Programs of 2020", despite their really wide capabilities.
4th place - Android Monitor program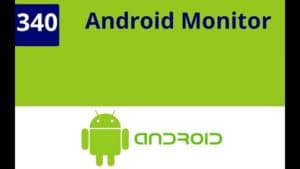 Android Monitor - a spy program on an Android phone, which allows you to hear and see everything that is happening around the phone, supports almost all the functions of multifunctional tracking applications. Android Monitor runs for 3 days for free. The demo version is significantly different from the paid one and therefore it will not work to fully verify all the functionality in the provided free period.
If you read the reviews on the Android Monitor forum, you can see that the program often crashes. Ultimately, all problems are certainly resolved, but this represents a lot of inconvenience to the clients of this software.
The installation file for the Android Monitor application can be downloaded on their website. Registration and installation is standard. More recently, they stopped supporting free accounts of "Basic Users", which lost many of their customers who used this application because of this opportunity. In addition, payment is made for one device, i.e. Work is paid for each connected device separately. Due to its rich functionality, in the list of ten best spy programs in 2020, it takes 4th place.
3rd place - FlexiSpy official service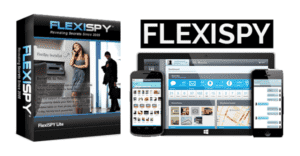 FlexiSpy - This is a spyware program for tracking an Android phone, which has the entire standard set of spyware, but has one undoubtedly unique ability - it can intercept passwords for screen locks, email accounts and social networks, which is inaccessible to many mobile spies. But, the creators do not guarantee the safety of data in your account, which comes from controlled Android. That is why she gets the "bronze".
2nd place - Talklog and Talklog tools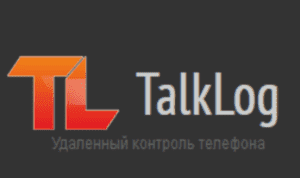 Talklog - Time-tested quality tracking program for Android phone. However, it has a rather small functionality: recording calls, SMS messages, location, web browser history, accounting and control of installed applications on the phone and remote audio monitoring. Talklog has an official website that provides a detailed description of the installation.
The Talklog installation file can be downloaded for free and installed on your phone, but then you will need to pay for its work. If you read reviews about Talklog, you can see that users are satisfied and are grateful about its work.
Do you have any questions? Write to our online consultants!