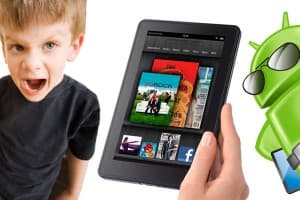 Is it possible to protect a child from various temptations and negativity that appear in our modern world? All the experiences of parents can be understood, because already from school age children try not to devote their parents about secrets and secrets. And teenagers generally try to defend their "I". At the same time, they try to overreact to the attempt of their parents to learn about the existing problems and experiences of the teenager. And what can this eventually lead to? Only to unnecessary worries and to the fact that parents will not be able to help their child at the right time. But parental remote control is much better, isn't it? It should be noted that our service is not trivial surveillance. It can be considered as a kind of opportunity in which it will be possible to immediately respond to a call and this can be really organized.
But what is the best way to organize and find parental control? You just need to install our application on the child's cell phone, which has the function of remote control. This parental control on the phone can perfectly help and reassure parents. But how does our service work and how to use parental control? In simple terms, this application is an interceptor that allows you to read SMS messages received or sent by your child. Parents will be able to know who they are talking to and what the child is chatting about in Internet messengers such as VKontakte or WhatsApp. Viber (Viber) and others. Most parents will appreciate this app.
Parental controls are automatically enabled.. Also, one of the functions of parental control is to block dangerous sites that are prohibited for minors to display. Our application is very simple and does not require any special knowledge, everything is intuitive and even a simple ordinary user can figure out how to use the application. The application allows not only to monitor all the actions of the child, but also it is able to indicate the exact location of the child if he does not pick up the phone or takes a long time to return home. Using the special function of recording all telephone conversations, parents can find out exactly who the child was talking to, and at what time, and using the function of recording the environment, parents will be aware of which company and with whom their child spends time.
All information is sent to parents by e-mail or viewed through a personal account on our website, whose account is specified in the application settings. The program is also able to control the child's phone, for example, you can put a restriction on games or turn off the Internet during school hours. It is worth noting that now the children are very well versed in technology and therefore the question arises: will the child be able to disable or bypass parental control on his phone or even perform the procedure unlocking sites? In reality, the program is designed so that access to it is carried out using a password. But how to crack the parental control password? This is very difficult, because the program itself is difficult to find on a smartphone, even after a complete reset to the factory state, the program remains on the phone, and the child himself most likely may not even know about its existence. All this suggests that this is the best parental control program.
Also, before using our service, you can ask questions on the forum, read the FAQ there the application functions are described in detail.