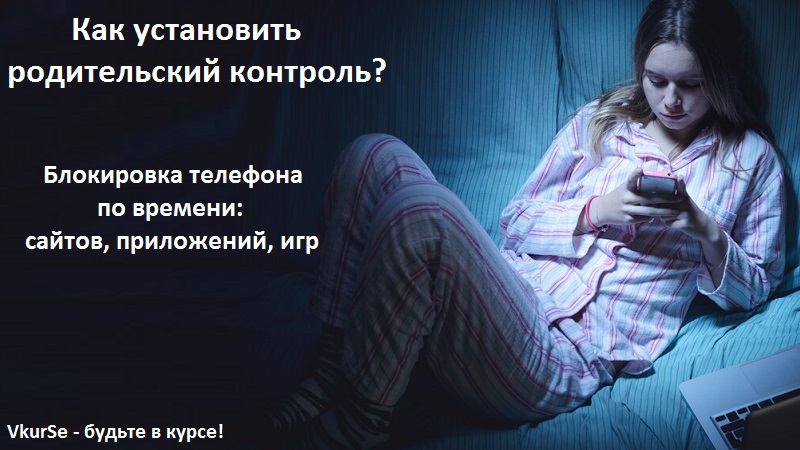 Sound familiar? They presented a smartphone to a child and immediately got worried: "How now to control what the child is doing on the phone?", "How to remotely turn off the Internet at school?"
Of course, familiar! Therefore, we will tell you how to put a lock on a child's phone / tablet and maintain normal parental control. And also how to restrict the child's access to the Internet, games and other applications installed on the children's device.
Okay, if we are talking about babies who are 3-5 years old. They can only play children's games and watch cartoons. In this case, the main thing is to protect your children from unintentional viewing of "unnecessary" videos. There are various free applications for this. You are all familiar with them - this is parental control "Family Link", "Kaspersky Safe Kids" and "My children" (see. Best parental control apps).
But what if you need a normal phone / tablet lock, suitable for children 10-16 years old, which they cannot turn off in 5 seconds? We will now introduce you to such a serious program for monitoring teenagers.
So, we present you "Parental Control" from VkurSe, a multifunctional application that blocks a child's phone in time and not only!
VkurSe parental control - stay informed!
VkurSe Program Is a full-fledged parental control, blocking Android phone, applications, sites, games, as well as browser history, call recording, viewing correspondence, location tracking and much more. Parents will be able to fully control their child's behavior not only on the Internet, but also in everyday life.
If necessary, the program icon can be hidden from the desktop. But, of course, it will be better and more honest if you inform your "beloved sun" about the installed control.
The most powerful parental control functionality from VkurSe will allow you to:
1. Lock your phone with a password. You set your password, which will work in parallel with the child's password, and you can log into the phone at any time.
2. Blocking games. On the child's Android phone, you can set the time during which the game will be unavailable. This feature is ideal for monitoring lessons.
How to block games on a child's phone is described in great detail in our guide, which you can get from online consultants. They will give you a link to a manual written for your child's specific phone model.
3. Block websites. On the child's phone or tablet, you can also set a restriction on visiting certain sites.
4. Read the correspondence. You will have access to the child's correspondence via Telegram, Instagram, WhatsApp, Viber, Odnoklassniki, VKontakte, etc.
5. Block applications. Any installed application can be blocked at a certain time and for a given period, the child will not be able to enter it.
And if you didn't believe before that it's possible to block applications on a child's phone, now you know for sure that this is really, really true.
6. Listen to the recording of telephone conversations. The files with the recording will be transferred to you, and you can either save them or delete them.
7. Listen to voice messages and calls Telegram, WhatsApp, Odnoklassniki, VKontakte and Viber.
8. Remotely record ambient sound. This parental control will allow you to listen to the child's conversations that he will have near his phone.
9. See the location of the phone. Parental control will allow you to track children online or after a certain period of time (set it yourself). You will also have access to the route for the whole day, week or month (see.Top 10 best programs to track a child by phone).
10.Reboot remotely Android phone or tablet.
11. Remotely uninstall installed applications. You can access the internal folders of the children's phone through your phone and delete applications from a distance.
In other words, our program to block the child's phone will also allow you to delete unnecessary (in your opinion) applications that the child installed independently without your permission.
12. Lock screen and more.
You can see for yourself that VkurSe's parental control features are truly impressive. Blocking the phone by time for children is especially in demand. It allows you to restrict the use of your phone or tablet during the classroom or at night.
How to install a program to lock your phone / tablet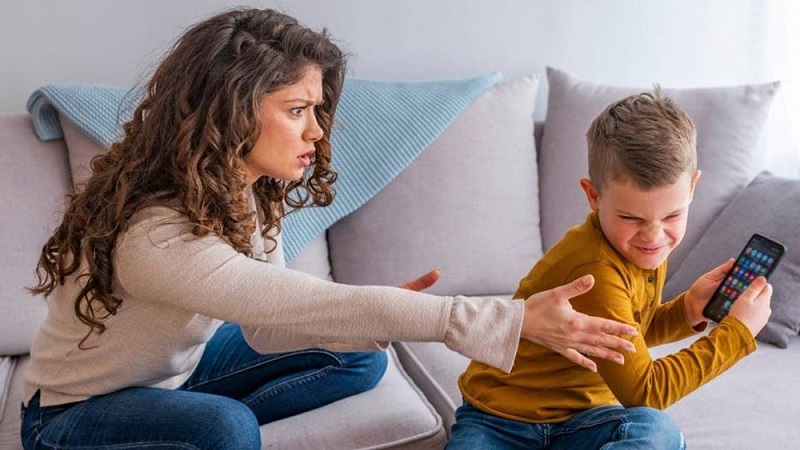 At any time convenient for you, you can free download parental control and install it. Before the program for blocking the child's phone by time is installed, it is advisable to familiarize yourself with its operation and settings.
The site has instructions for installing parental controls to lock your phone (see. Guide). The instruction is written in simple language, without "heavy" specific words. Equipped with pictures (screenshots) for clarity. On the screenshots, arrows show all the steps - what needs to be done for what. So you cannot get confused.
There is also a detailed description of where the information will come (see.Description of tabs)
Attention! Parental control VkurSe is a program for blocking a child's phone by time, only for Android OS! The program does not work on iPhones!
Conclusion
Now you know how to block a child's phone - you just need to install VkurSe parental control on a child's phone or tablet.
Blocking the phone of children from the VkurSe service is a real godsend for moms and dads. You will always be aware of what your children are doing on their gadgets.
Do you have any questions? Write to our online consultants!