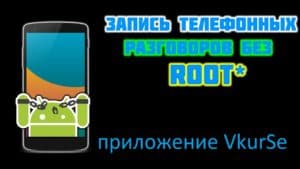 Recording conversations on Android 7 - VkurSe application features. By installing our application on a controlled device (Android phone or tablet) you can record telephone conversations, as well as remotely record the environment without Root rights.
Now about all this in more detail.
So, our Vkursa program records conversations on Android 7 without Root
1. Recording telephone conversations
VkurSe application is a program for recording calls on Android 7, recording both incoming and outgoing calls. Without Root rights, you can receive not only conversation lists with the date, caller number and duration of the conversation, but also listen to the conversations themselves.
Why keep a conversation going?
Quite often, during a conversation, half (or even more) of useful information flies "past the ears" and therefore to be able to listen to the conversation again is really necessary. You can write:
a very important conversation with the boss, customer or supplier;
a conversation with parents who listed all the medicines bought, all their ailments and all the doctor's testimonies;
a call with a child, where he hastily told what the teacher said and what needs to be done;
a dialogue that lists a lot of numbers, addresses and other information that is simply impossible to remember the first time.
There can be a huge number of such options when recording a conversation on Android 7 will allow you not to miss anything, as you will listen to it at a convenient time for you.
2. Listening to the environment (voice recorder)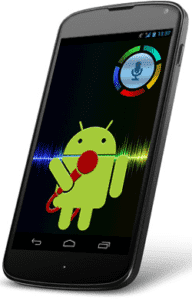 Remote recording of the environment is a function that allows you to save conversations taking place near the device (in the room, in the car, etc.). Using a specific command (which you will send from your personal account) you can: remotely turn on the microphone, set the recording time and disconnect it remotely.
How to do it right?
In order for the Android 7 call recording application to start functioning, you must:
Step 1. Download the installation file
The link is provided free of charge and without registration. The link is located in the cloud storage and is issued automatically as soon as you click on the DOWNLOAD button on Home page or on the page Download.
2 step. check in
Option 1. You can first register in the Personal Account on the site and then enter this username and password when installing the application on the device to bind it to the account.
Option 2. You can first install our application on Android, which will be monitored, register there, and then enter the Personal Account on the site with this username and password.
Step 3. Installation and configuration
Now you need to install and properly configure the application on the phone. Be sure to read "Мanagement"Or watch the video on the main page. So that later there would be no problems due to the fact that you incorrectly installed or configured the application.
Do you have any questions? Write to our online consultants!

Install our application for recording conversations Android 7 VkurSe - keep abreast of all conversations.