Our service can be paid through Sberbank Online. Below is a complete guide on how to do this in a few seconds.
All actions can be divided into 5 steps:
Step 1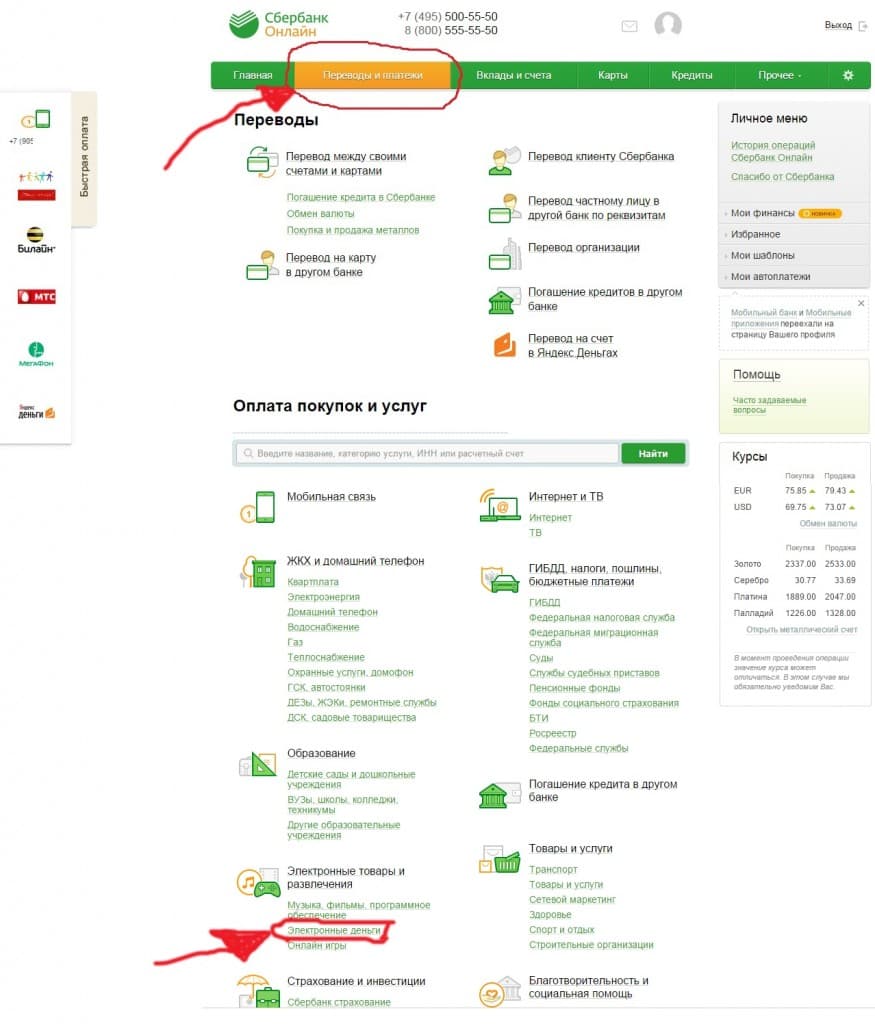 We go in savings bank enter your username and password, then click on payments and transfers at the top.
Step 2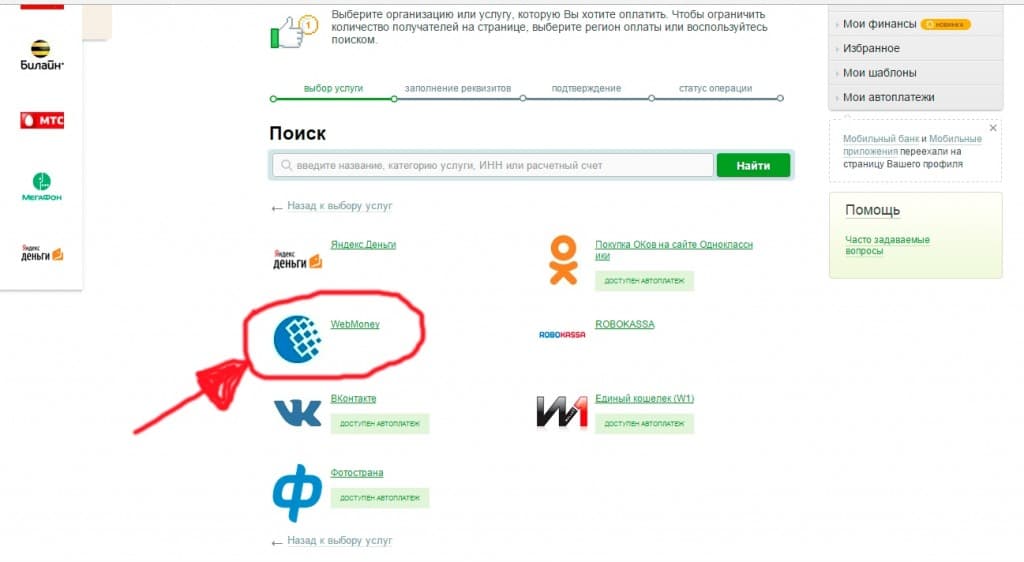 We are looking for electronic money, choose WebMoney.
Step 3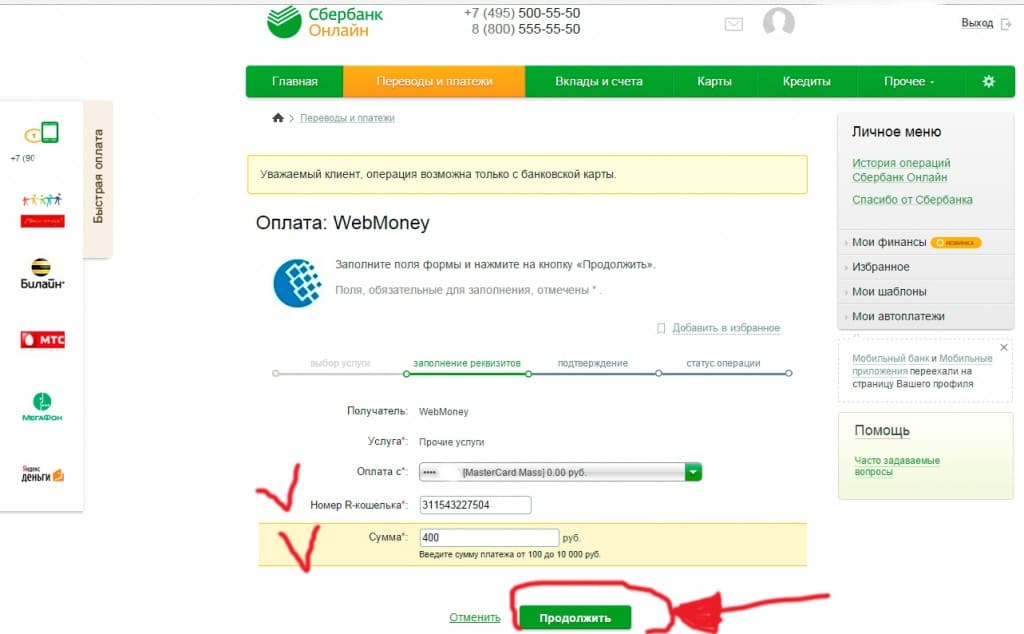 We choose from which card (account) to pay, then enter our wallet number (R311543227504) the desired amount, click confirm.
Step 4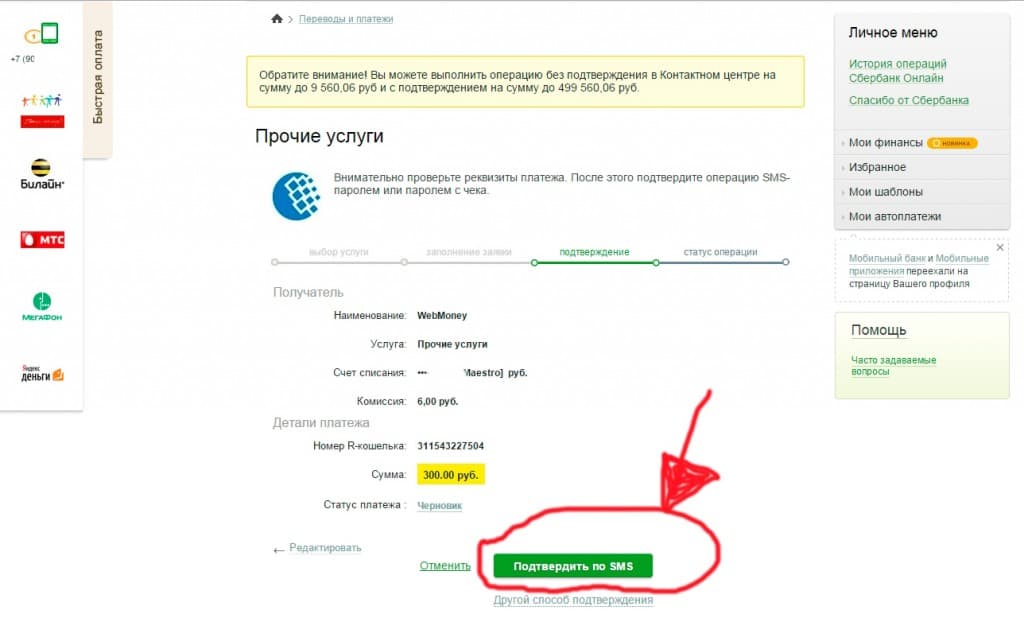 We confirm, wait for the SMS with the code, then make the payment.
Step 5
We are writing a message through feedback form containing information about the amount, login and time of payment.
Finish