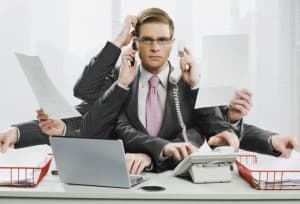 Today, the problem of the targeted use of working time by all employees of companies has become urgent. Employees spend most of their working day on personal communication. The old method for solving this problem was blocking or restricting Internet access from employees' workplaces. But, alas, the method has long ago become ineffective. Many employees have modern mobile phones, which also enable free Internet access. So far, no universal solution has been invented for controlling the arrival and departure of employees, as well as controlling the PC of employees and the use of working hours. Also, fines for using telephones during working hours ceased to apply. Employees of the companies also go to prohibited sites and talk on the phone. Due to ineffective methods of monitoring employees, their productivity decreases, and this, in turn, affects the competitiveness of the company.
But just recently appeared special program... This is a unique application specially for Android phones. Thanks to the program, you can control the movement of employees, control the execution of tasks by employees, as well as control the use of the Internet by employees. This is a multifunctional application, thanks to which employees can be remotely monitored using a mobile phone. During working hours it may look like this: employees receive mobile phones with this miracle program, or our program is installed on the employee's smartphone with the consent. After that, the head of the company will be able to remotely control employees, as well as control employees at the workplace.
But how does the employee control system work? After the head or employee of the security service logs on to the website in your personal account, after connecting all the necessary phones to our service, he will receive messages about his employees and their use of working time. By the way, with the help of this program it is also possible to control security officers.
There is even a function for recording a telephone conversation, and our application is also capable of blocking games on the phone, and of course any other applications. Naturally, it can be considered a tough program of employees' working time, but only this method can increase the efficiency of all employees of the company.