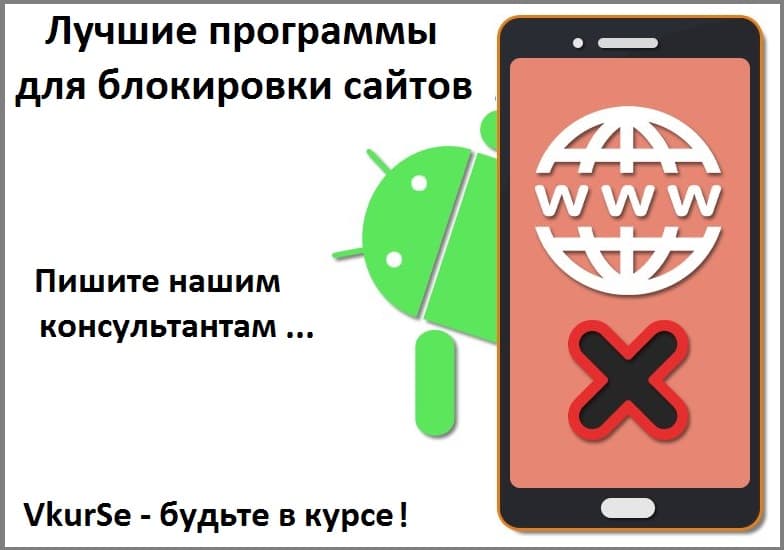 Are you looking for a decent website blocking software? Do you want to block access to unwanted sites on your child's phone? Or do you need to suppress the non-working mood of employees at work by blocking their access to entertainment sites or social networks on work phones? A comprehensive review of the best site bans software!
We have selected the best website blocking apps that are especially popular among users of Android smartphones and tablets. And they also provided you with the opportunity to understand the difference in prohibition and control, so that you decide for yourself what you need to actually install on the device.
Best programs to block unwanted sites
1. VkurSe - a universal Android blocker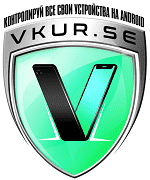 VkurSe is a universal Android device blocker. It allows you to block applications, the Google Play Store website, as well as receive recordings of conversations, calls and voice messages, read correspondence and view photos. This is not a highly specialized program for blocking sites, it is a full-fledged multifunctional application for tracking Android. Designed for parental control over the phone of children, for corporate control over the working devices of employees, and also as an excellent anti-thief for your own device.
Step 1. The site download the VkurSe program for free
Step 2. Install and configure it on your Android phone or tablet.
Step 3. Reboot the phone.
For all the data to come to your own phone, then set yourself a "Client". If your own phone is not Android, then YOU can safely (from a computer, iPhone, tablet or laptop) enter the office through the site from anywhere in the world.
If you have any questions - write to our consultants! They will answer all your questions and provide complete information on how the program for blocking applications and sites works, where it can be downloaded and how to install it.
2. FocusMe - multifunctional site blocker for Android

We continue our review of the best programs for blocking sites, the FocusMe program. This is a multifunctional program that allows you to put a ban not only on the entrance to unwanted sites, but also to set limits on the use of the phone (for example, you can use 3 hours a day). This is convenient for parents who cannot independently monitor the presence of their children on their phones. In addition, it is possible to set the level of control (weak, medium and total).
This free site blocking program will perform all its functions with dignity, but ... it is very easy to remove. And in order to protect against the removal of FocusMe, you need to buy a subscription to it, i.e. pay for this opportunity.
3. Qustodio Suite - site blocker in Google Chrome for Android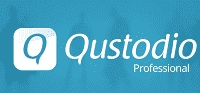 This site blocking program will allow you to block websites, applications, portals and restrict the use of Chrome. Ideal for children's smartphones. You will be able to filter out unwanted adult sites labeled 16+ or 18+. Restricts access to sites, even if they go in incognito mode. To remove this site blocker from Android, you need to have administrator rights. Children cannot know this and therefore cannot remove it on their own.
Free website blocking program will work only on 1 Android smartphone or tablet. If you want to install it on a second or more devices, you will need to make a certain payment.
4. AppLock - app blocker for Android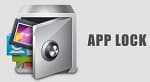 One of the most popular app blockers on Android devices. Allows you to protect applications from unauthorized access. In other words, if you do not want anyone to enter the application that is installed on your phone or tablet, then using this program you can close access to it. You can also hide photos and videos. In addition, the program allows you to install a fake icon on applications that you have blocked.
AppLock app blocker program is for your phone to lock your own apps, photos and videos. It is popular among users who want to hide their secrets from prying eyes.
5. DNS66 (AdBlock per VPN) - site blocker for Android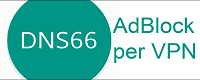 Now let's talk about how to block sites in Google Chrome on Android. You can download the program for blocking sites from the F-Driod catalog. It will allow you to add sites to which you want to block access. And on the screen, when they visit this site, a notification will appear that the entrance is not available. It is possible to block access to the application itself so that it cannot be deleted.
BNS66 website blocking app is primarily recommended for kids smartphones and tablets. It does not prohibit sites based on age restrictions, but allows parents to specify specific sites.
Deny or control - what is the best thing for parents to do
Why do I need to block websites on a children's phone (tablet)? What will she give? What can the ban lead to? Have you ever thought about it? But in vain. Well, you put a block on access to websites on the child's phone, and then what? Do you think that a child will not be able to take another smartphone and see what he likes from there? And you don't even know about it. You won't know what your child is looking at without you.
Control is the only correct decision for parenting purposes. YOU will see what sites your child visits and what he is interested in. You will know your child's real interests. And not just install programs to block unwanted sites.
The choice will always be yours and you decide whether you need a program to block websites on the child's phone or whether it is better to install the multifunctional tracking program VkurSe, which will allow you not only to put a ban, but to know literally everything about the child. Think for yourself, decide for yourself - to have or not to have ...
Prohibition or control - how best to act for leaders
The website blocking program will allow managers to tactfully "put things in order" in the working hours of their employees who have work phones or tablets. Free work traffic allows employees to "disappear" on social networks or dating sites, instead of having a productive day.
However, it is wiser to install a program that will provide full control over all actions of employees. The VkurSe program will allow you to keep abreast of the real state of affairs during the working day. Although blocking sites is not yet a priori in the program, all other functions more than cover the need to deny entry to unwanted sites.
The manager will see what his employee is actually doinghow much time it takes him to view the pages, and how much to work. In addition, you will know to whom and why the employee is calling from his work device, where he goes and where he is, when he was sent on a business trip or asked to go on business.
Conclusion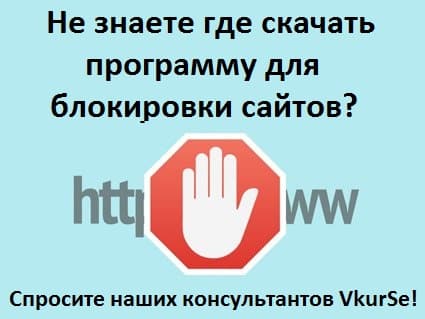 Now you know how to block websites in Google Chrome on Android and applications installed on your smartphone, as well as how you can set a restriction on the use of the phone itself (ideal for children). But you also learned that there is our VkurSe program, which will allow you not only to prohibit, but also to control all the actions that a person performs on his Android. The choice is always yours!
Still have questions? Write to online support.