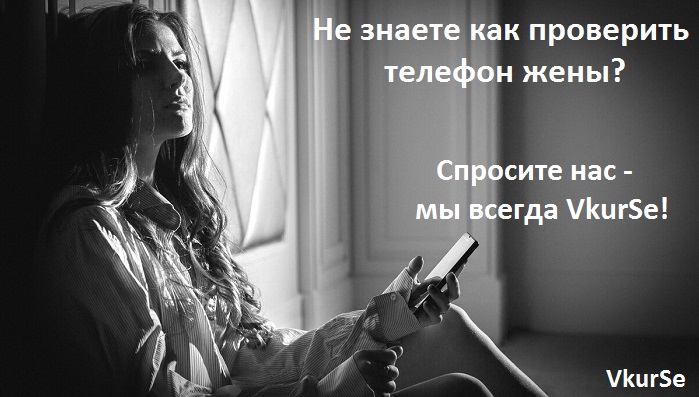 Do you want to check your wife's phone: read, listen, watch? Do you want to have access to what is stored on the phone of your spouse, lover or beloved woman? Do you just need to check what your beloved is doing on her smartphone? Need to track your wife and see the location of her phone? We answer all these questions in an extremely detailed way.
.
Question: "How to get into your wife's phone?"
Every day, picking up the phone of your beloved woman to check its contents is, of course, not an option. Moreover, she will simply delete "unnecessary" calls and correspondence from her device. So what is left to do?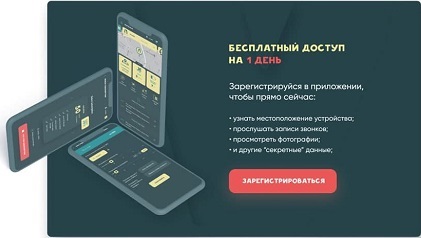 Take the phone 1 time and install the VkurSe program there and then you will know around the clock everything that your beloved is doing on the phone and even near it (recording of the environment, photos from the camera). VkurSe service for Android Is a specialized software that will allow you to conduct round-the-clock tracking of a mobile device based on Android, on which it will be installed. Has great functionality. It is downloaded and installed for free. There is a free trial period, detailed manual and online support. Allows track wife's phone from a distance.
The VkurSe service will allow the husband to be aware of:
where is his wife's phone number (coordinates on the map, trajectory);
with whom and what she talked about (recording of telephone and online calls);
voice messages from Telegram, Viber and WhatsApp;
correspondence via regular SMS;
correspondence via the Internet;
photos stored in the gallery;
the photographs she received;
list of sites that you visited;
applications that are installed on her phone;
all keystrokes on the keyboard;
and much more (see Capabilities).
Will all this be available to her husband? Yes, it will. You only need to install VkurSe on your wife's phone once and then monitor all the actions that she will perform on her mobile around the clock.
Step 1. Free download VkurSe.
Step 2. Register on the site.
Step 3. Install VkurSe on the wife's phone.
If you suddenly have any questions during installation, you can always ask our consultants in the online chat. They are on duty from 7:00 am to 2 am Moscow time.
.
Question: "Where can a husband see the data from his wife's smartphone?"
All the data (recording of conversations, photos, correspondence, location, etc.) that the program will transfer from the wife's phone, the husband can see on his computer, laptop, tablet or iPhone. You need to go to the site - enter your username and password (which you yourself will come up with during registration) - and go to your Personal Account.
.
Question: "Is it possible to see the wife's phone from the husband's phone?"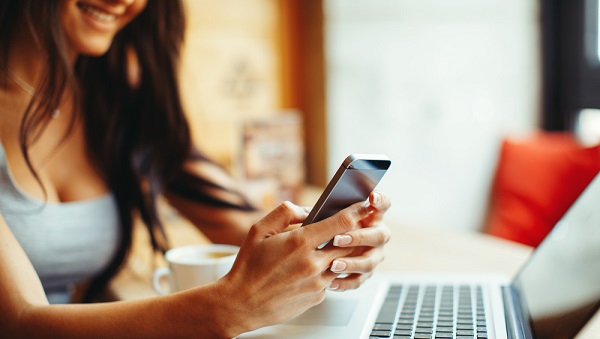 Yes, you can. To see your spouse's smartphone on your phone, you need to install a mobile version of the account called "Client" on your Android phone. You can download the link to the Client from the website for free or take it from our consultants.
Bottom line: the husband can track his wife's phone either from his Android, or from his PC or iPhone. Let's go further ...
.
Question: "Is it possible for the husband to keep an eye on his wife's phone secretly?"
Yes it covert surveillance of wife on the phone... The program runs in the background (hidden) mode. Outwardly, it does not show its activity. The data is collected and sent automatically. At your request, you will transfer information only when connected to Wi-Fi, if the mobile Internet on the phone of your spouse or your beloved woman has a limit.
.
Question: "And if your wife has an iPhone, can you track it?"
Yes, you can. On the Internet, you can find various programs that will allow you to spy on your wife's iPhone. For example, program mSpy for IPhone... It is designed for both Android and mobile devices running on the iOS operating system. The main disadvantage of this program is the English-language service. But if the husband just needs to keep track of his wife's IPhone or iPad, then this "trifle" will certainly not stop him.
.
Question: "How do I know where my wife's phone is?"
After installation, the program will start using GPS, Wi-Fi connection points or from the stations of mobile operators to find out the coordinates of the wife's phone and transfer it to your map.
The husband will see where his wife's phone is according to the following data:
coordinates on the map (command "Show phone position");
coordinates every, for example, 15 minutes;
trajectory of movement;
coordinates for an answered call or SMS.
As you can see, you can monitor your wife's phone even when GPS is disabled on it. It is very convenient.
.
Question: "How to find out what the wife is talking about on the phone?"
While my wife was on the phone, our VkurSe program recorded:
incoming and outgoing phone calls;
number, name, date and duration of the conversation of all calls (missed ones too);
incoming and outgoing calls from WhatsApp, Viber, Telegram, Skype and Imo;
voice messages from WhatsApp and Telegram.
Thus, the husband will be able to find out who the wife is talking to on the phone and, most importantly, what she is talking about. The uniqueness of our program is that calls are recorded on the most modern versions of Android 10 and higher.
.
Question: "How to read the wife's correspondence on the husband's phone?"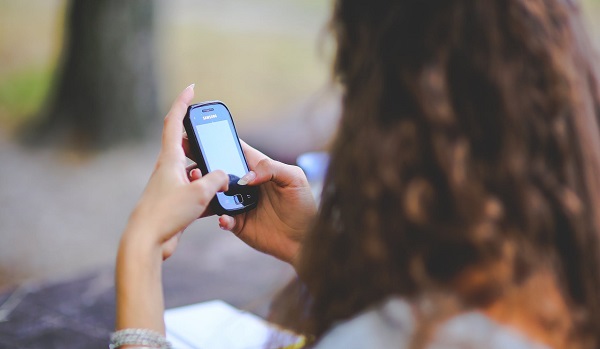 After installation, the program will begin to intercept the wife's correspondence and send it to you. If you have an Android phone and you install a Client for yourself, then all your wife's correspondence will be sent directly to your phone.
The wife's correspondence will become available to the husband:
from WhatsApp, Telegram and Viber (without Root rights);
from Imo and Gem4me, VKontakte, Instagram, Odnoklassniki, Facebook and KateMobile for Vkontakte (with Root rights).
The uniqueness of our program is that husband will be able to read his wife's WhatsApp, Telegram and Viber correspondence from your phone even without root rights is a unique function that no other similar software has!.
.
Question: "How can I listen to my wife's phone through a microphone?"
The function of wiretapping the phone through the microphone is called "Environment Record". The VkurSe application will allow you to remotely (at a distance) turn on the microphone to record ambient sound.
It will be possible to listen to the spouse's mobile phone from the microphone as follows:
record the environment on command;
write down what they say after phone calls (for example, 15 minutes);
record sound on a schedule (for example, every Wednesday from 9:00 to 12:00).
The husband can listen to his wife's phone when she is in the office, in the room, in the car, in the store or in a cafe with friends. The microphone will record the surroundings within a radius of 2 meters. And if the room is quiet, then conversations will be heard, which will be carried on 3-4 meters from the phone.
.
Question: "How can I view contacts on my wife's phone?"
This is very easy to do. The husband sends the command "Contact list" and receives all the contacts that are stored on the smartphone of his beloved wife. Likewise, the new contacts that she will keep over time - sent the command - received a list.
Thus, the husband will be able to access the contacts of his wife's phone, and most importantly, see how they are recorded (which number under which name) in the phone book.
.
Conclusion
Dear men, we have learned how you can view your wife's phone number. As you can see, there is nothing complicated about it. You just need to take her Android and install the VkurSe program into it. The program will transmit everything that she does on her phone and even near it.
Do you have any questions? Write to our online consultants!

You will be interested in: