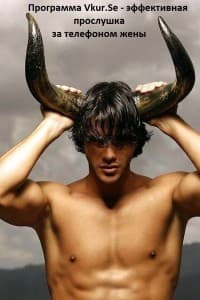 Many jealous husbands want to know not only how to wiretap their wife's mobile phone in 2022, but what program will be effective and truly invisible on her phone after installation? Below are comprehensive answers to these and other similar questions.
So, listening to a wife through a mobile phone is a spyware program that must satisfy the following three main requirements for this type of application:
At first, the program must be multifunctional, i.e. not only listen to outgoing and incoming calls, but also intercept messages, photos, media files, give the exact coordinates of its location and much more;
Secondly, the program of wiretapping and surveillance of the wife should be hidden, in other words, if the wiretapping is put on the phone, the wife should in no case be aware of this - this is practically the main criterion for a quality spy program;
And thirdly, a spyware program for wiretapping your wife's phone should make it so that you can view all intercepted text messages, photos and more at any time convenient for you, as love chat in messengers or on social networks can occur both during business hours and deep at night.
.
What we offer you
VkurSe Program - This is a multifunctional application for wiretapping the phone, which meets all of the above requirements for spyware. The functionality of the VkurSe program includes: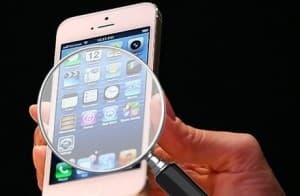 wiretapping of the wife's telephone conversations and their recording;
surround sound recording (the ability to remotely turn on the microphone);
receiving notifications (with an exact date) of outgoing and incoming calls, as well as from which telephone number and to which they are made;
interception of messages in instant messengers and social networks (Viber, WhatsApp, Odnoklassniki and VKontakte);
the ability to intercept and read even those messages that will be deleted by the wife (if the program is already standing and working on her phone at this time);
save all data to your e-mail or personal account on the site and view them at any time convenient for you;
save photos and media files received to your spouse's phone to your mail;
using the command "list of wifi networks";
the ability to take screenshots at specific intervals;
round-the-clock geolocation system (GPS), which will allow you to accurately know the location of the spouse, even if she does not answer your call;
detailed routing of the wife's movement at any time interval and much more.
It is impossible to list the entire list of actions that can be performed using the VkurSe program, since there are really a lot of them. You can find out more about the functionality of this program in the contribution "Capabilities".
.
What we guarantee you
Is there a real hidden wiretapping of your wife's mobile phone? Yes, there is! The VkurSe program is one of the most hidden applications that cannot be seen or, by any means, understand that it was installed by an ordinary user (professionals and hackers are not taken into account):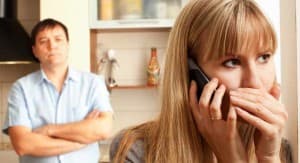 during installation Will not have to a lot of time to hold the wife's phone in hands - set in 30 minutes;
in no way Will NOT affect the phone's operation and charging - the program has virtually no weight;
Will not displayed on the desktop of the phone - you can hide the icon;
the name of the program Will NOT cause the spouse has absolutely no suspicions - upon registration you can once at your discretion change the name of the program for wiretapping your wife's phone, free of charge;
NOT possible identify the program by its icon - standard Android in a standard green color.
However, this also has its own "minus": if your wife has set a wiretap for you, then you are now aware that you will not be able to "calculate" our program and will be "hooked" by your wife until she removes it herself .
.
How does it all work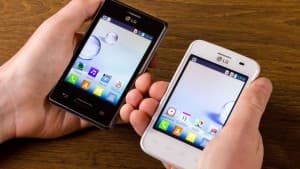 Now it's time to talk about how to install wiretapping on his wife's phone. Installing the VkurSe program is easy. In order to download the wife's wiretapping program, you need to go through the tab "Register and install the application", there is a step-by-step instruction on how to install our program. You can also listen to the wife's phone and download through the tab "Loading".
The program via the Internet will work for free one day after registration. Such free use of the VkurSe program will allow you to try out all its features and understand whether you really need to put your wife on the wiretap or still it is better to trust your soulmate.
In order to have further access to all functions after a text period, you will need to pay for the cabinet, for this, read the tab "Payment".
.
Conclusion
Our VkurSe program is the best (in all parameters and requirements that apply to such applications) of the five recognized programs for tracking a phone, tablet and any Android-based device (article "Top 5 programs for tracking the phone").
Do you have any questions? Write to our online consultants!