Anti-theft application VkurSe
Monitoring your Android mobile devices just got easier!
The most powerful functionality!
The VkurSe logger program records all incoming / outgoing calls and SMS messages, takes pictures from the camera, determines the location of the device and is such an application that can intercept instant messengers (WhatsApp, Viber, Telegram, Imo, Gem4me), as well as social networks ( VKontakte, Instagram, Odnoklassniki, Facebook).
In addition, there is access to the file system of the phone, where you can delete or download files, and you can do this remotely.
One personal cabinet (account) you can bind up to 10 devices.
Why you should choose VkurSe
☆ Easy and intuitive setup with settings.
☆ Huge selection of features.
☆ Remote control of the controlled device.
☆ XNUMX/XNUMX technical support and online consultation.
☆ Free trial period.
VkurSe application is an opportunity to keep abreast of all the actions of your child, employees and loved ones. This is a complete unobtrusive control of a mobile device without breaking the law.
Мanagement
1
Register on the site
Registration can be done on the website, or during the installation of the application. Coming up with a username and password - at least 4 characters. All in small English letters and numbers. Not allowed: spaces, periods, commas and other signs. For registration it is better to use gmail, yandex or rambler mail. The services mail.ru, list.ru, bk.ru, inbox.ru may not receive data.
2
Download the installation file
On the device controlled by Android, select the "Monitor this device" item. Install on your Android and select the "Track from this device" item.
3
Install the application
In the application settings, it is possible to disable or enable the functions you need. The interface is very clear and therefore you can easily figure it out. For your convenience, we have recorded a video instruction, as well as created a PDF version of the manual and uploaded it to Google Drive - open it. -
open
4
Reboot the device
After setting up the application, just restart the device
5
We receive data in a personal account
Login to the cabinet is carried out from any device through our website (just enter your username / password). And you can use the "Client" - this is a convenient mobile account for Android phones. Attention! Do not share your password with third parties. Change passwords more often.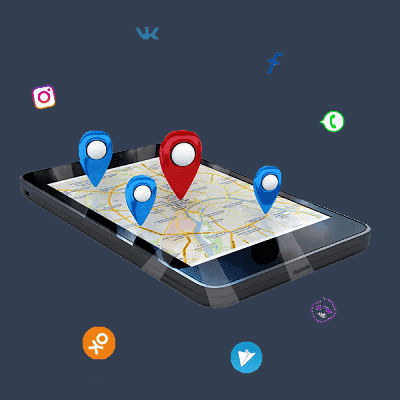 You also have the opportunity to personally create a name for the application (for example: Android System Service), after which it will not be possible to find on the Internet, because the name will be your personal one.
We offer a fully customized solution for building your business reselling services "Vkur.Se" (white label reselling)
If you are interested in an affiliate program, write to a consultant
Over the 12 years of the existence of our service, we are actively using:
Statistics of the use of our users service on
100%
Parents and families -
65%
Screenshots
We have created an application that does not require special skills and knowledge, and starts working immediately after installation.
Video review
So that you don't have any difficulties while using the service, look at the detailed video review of the Vkur.Se service. In it you will learn: how to install correctly, how to configure and how to use the service through your personal account
Price list
Payment is debited from user accounts for the provision of information services (access to personal information, viewing your own video messages and other data).
My daughter goes to additional classes. With the help of Vkursa, I record sound through a microphone - I was convinced that the teacher gives normal knowledge. Thank.
Marina V
I keep all recorded conversations. They contain a lot of information and are extremely important to me. The only software that writes calls to android 9.
Zakharov A.A
I installed the program on my phone, just to check how it works. And lost it. I turned on the environment record and tracked the coordinates on the map. The phone search took only 4 hours!
Kirill
Elderly parents live separately. I can't ride every day. Software helped track calls and SMS. He set it in time, found out that scammers were spinning near the old people.
Anatoly Petrovich
Children are of different ages and they literally live in their phones. Installed your program and limited your time on the Internet. Vkurse is an excellent educational assistant.
Tortured mother
Husband business trip, worried about his moral character. I put the wiretap on the phone. Now I know that communicates only at work. Thank you for my peace of mind.
Elizabeth M.
I have field workers on staff. Vkursa allowed to track their location and listen to conversations with customers. Revealed negligent and rude.
Konstantin
The child is 14 years old; you can't get the word out with ticks. Thanks to the program, I know where he goes and with whom he communicates. This parental control is a real salvation.
Inga
I was worried that employees are sitting on social networks while working. Now I control their activities and see what they do on work devices.
Vladimir N.
And a little more about our functionality!
And this is just a short list of what we can do:
Location
Send phone location coordinates based on time period
Internet monitoring
Archiving phone actions on the site
Reports
Forward all incoming and outgoing messages to an email address
Photo
Monitor photos and send them by email
commands
Remote start or stop phone monitoring
Screenshots
Take screenshots of the time and interval
Locking
Block your phone remotely using the Internet
All possibilities
See the full list of features
Download the VkurSe App
For corporate control over employees, we provide a commercial offer! All prices on the site are for private use!
After installing the application once, you will have full round-the-clock control of your Android devices. Our technical support works 24/7 and will always come to the rescue. We give a 100% guarantee for the absolute safety of your data in your account. We are glad to cooperate with you!